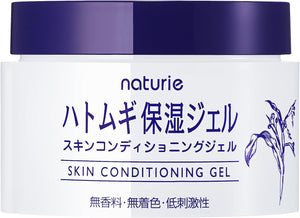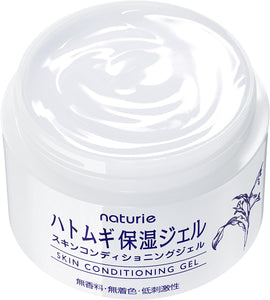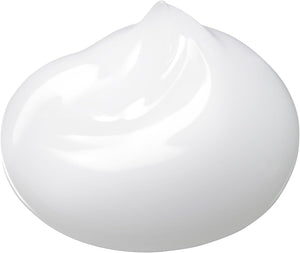 Naturie Skin Conditioning Gel (180g)
Regular price
Sale price
$14.90
Tax included.
---
Introducing Naturie Skin Conditioning Gel: Your Ultimate Beauty Companion
Experience the Power of Nature with Naturie Skin Conditioning Gel
Unveil the secret to radiant, youthful, and flawlessly hydrated skin with Naturie Skin Conditioning Gel. Formulated with the finest natural ingredients, this beauty wonder is your one-stop solution for achieving a complexion that glows with health and vitality.
Benefits:
Intense Hydration: Say goodbye to dry, dull skin! Naturie Skin Conditioning Gel is enriched with a potent blend of humectants that deeply penetrate the skin, providing a surge of moisture that lasts all day long. Experience the sensation of smooth, supple skin like never before.

Lightweight & Non-Greasy: Our uniquely formulated gel is lightweight, non-sticky, and absorbs quickly into the skin, leaving no residue behind. It's perfect for all skin types, including oily and sensitive skin, providing the perfect balance between hydration and comfort.

Revitalizes & Nourishes: Naturie Skin Conditioning Gel is a nutrient-packed elixir for your skin. Bursting with vitamins, minerals, and antioxidants, it nourishes your skin at the cellular level, promoting a revitalized and refreshed appearance.

Soothes & Calms: Bid farewell to skin irritations and inflammation. With natural calming agents, this gel helps soothe redness, sensitivity, and irritation, making it an excellent choice for those with sensitive skin or experiencing environmental aggressors.

Smoothens & Softens: Enjoy the feeling of silk-like skin with continued use of Naturie Skin Conditioning Gel. Its advanced formula works to smoothen rough textures and improve skin's overall texture, leaving you with a touchably soft complexion.

Prepares & Enhances Makeup: Create a flawless canvas for your makeup routine. Applying this gel before makeup primes your skin, allowing for better makeup adherence and a more radiant, long-lasting finish.

Multi-functional: Simplify your beauty routine with this multi-functional product. Use it as a moisturizer, serum, or even a sleeping pack to maximize its benefits and achieve stunning results effortlessly.

Free from Harsh Chemicals: Naturie Skin Conditioning Gel is crafted with utmost care, and it is free from parabens, artificial fragrances, mineral oils, and other harmful chemicals. Feel confident in using a product that prioritizes your skin's health and well-being.
How to Use:
After cleansing and toning, take an appropriate amount of Naturie Skin Conditioning Gel onto your fingertips.

Gently massage the gel onto your face and neck in upward, circular motions until fully absorbed.

For enhanced results, use it twice daily as part of your morning and evening skincare routine.
Experience Nature's Gift to Your Skin
Naturie Skin Conditioning Gel brings you the essence of nature's most potent ingredients in a single, convenient package. Unlock the secrets of radiant, hydrated, and beautiful skin with this exceptional beauty product.
Make it an essential part of your skincare regimen, and watch as it transforms your skin, empowering you to embrace your natural beauty with confidence. Say hello to a happier, healthier complexion with Naturie Skin Conditioning Gel.
Delivery Time
2-10 days according to the country of destination.

Check our this post for more recommendations on the best Japanese moisturizers you should use!